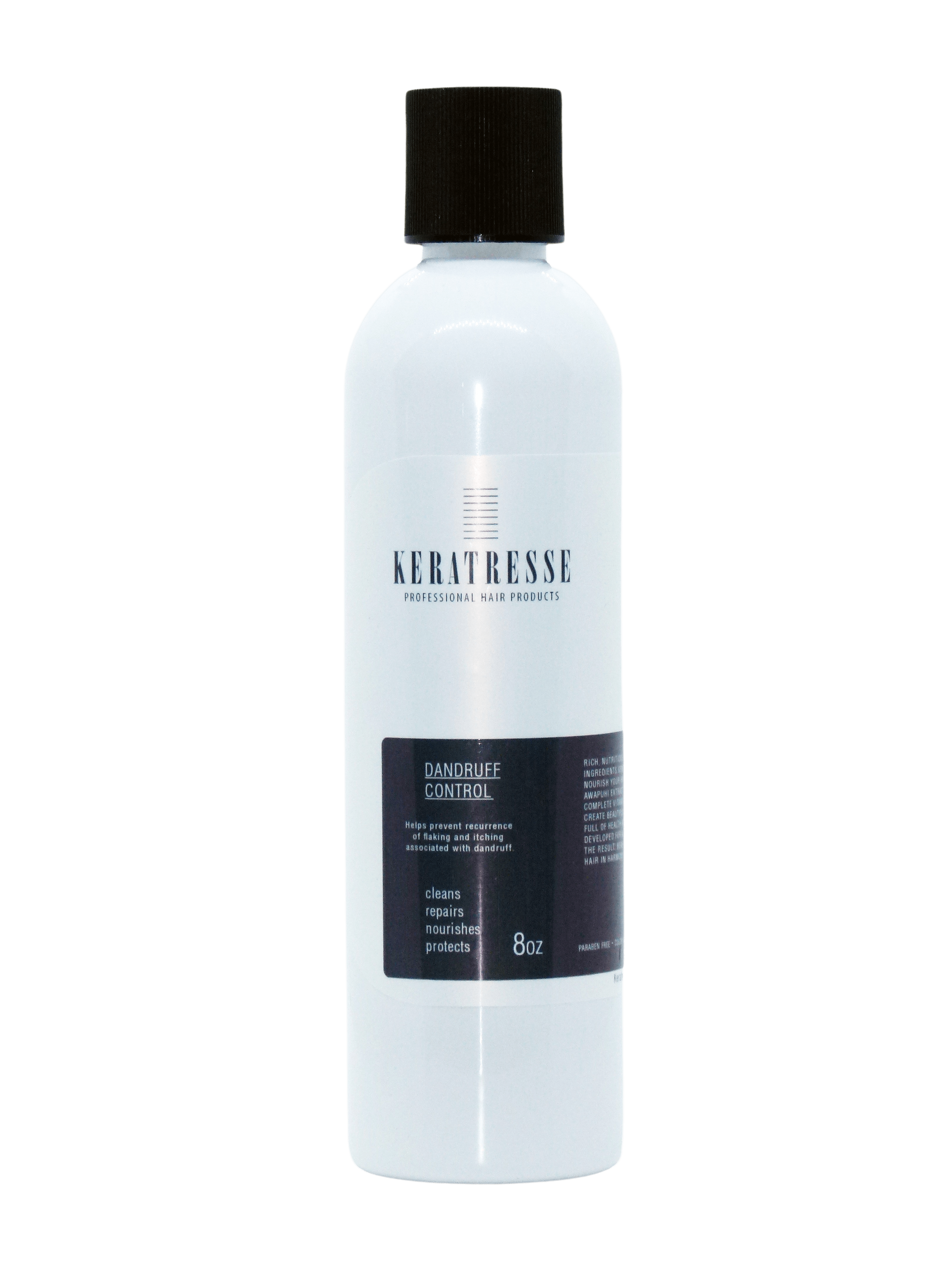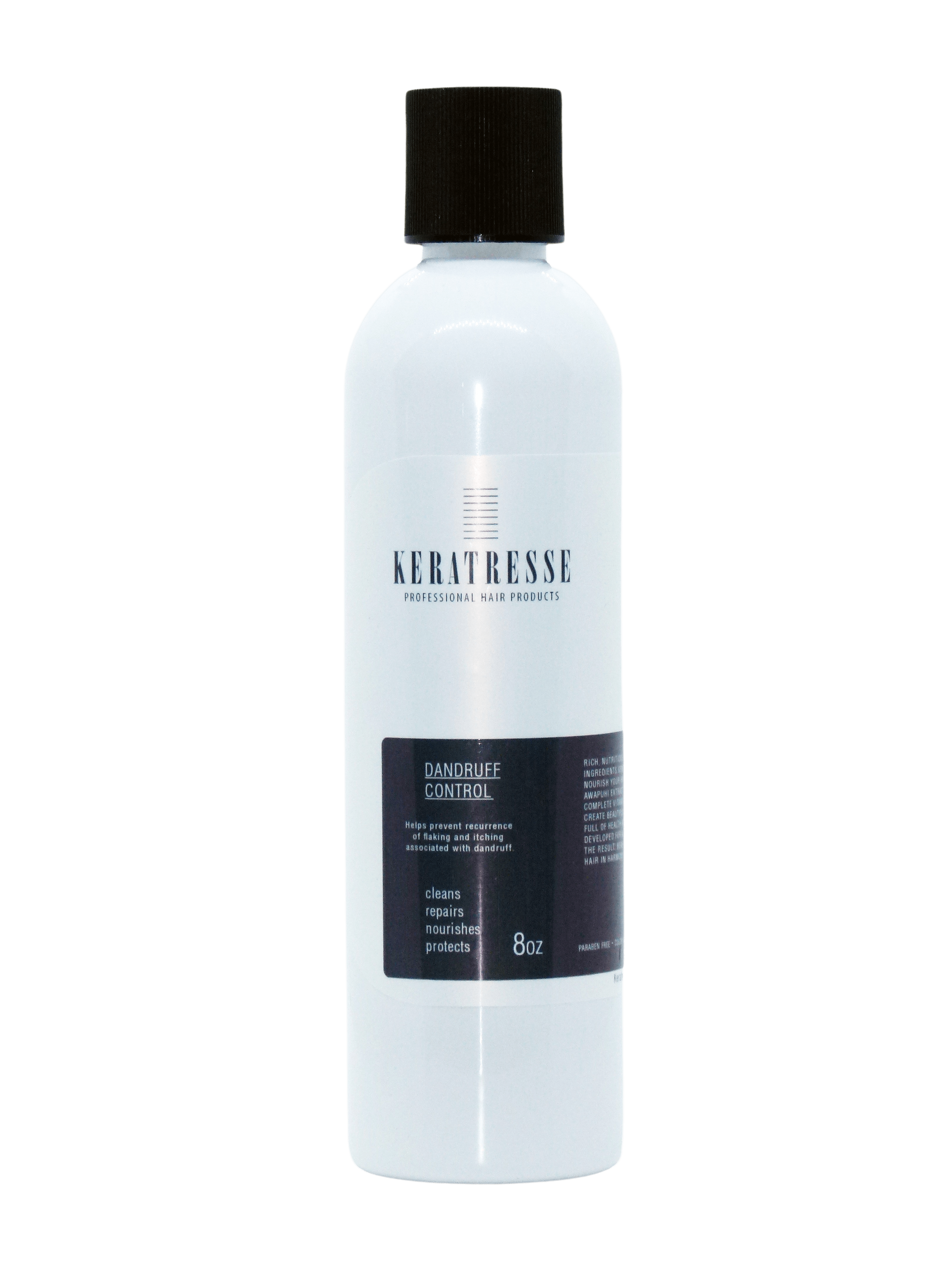 Dandruff Control Shampoo
$12.95
$19.95
Keratresse Dandruff Control is an Anti-Dandruff Shampoo that targets dandruff, controls the appearance of flakes & relieves scalp irritation.
Highlights
Sulfate & Paraben Free

Vegan

Without Silicones

For All Hair Types

Good for: Flaky/Dry Scalp
Directions
Use 1 -3 times per week as needed.
Rub the shampoo gently into your scalp only. It can be drying to your hair.
Leave the shampoo on for at least 5 minutes before rinsing.
Use your daily Kertaresse shampoo on the rest of your hair.
For best results use Keratresse moisturizing conditioner after using anti-dandruff shampoo.
Ingredients
Purified Water, Vegetable Glycerin, Olive Oil, Grapeseed Oil, Sorbitan Laurate, Cetyl Alcohol, Behentrimonium Chloride, Cocamidopropyl Betaine, Panthenol, Hydrolyzed Rice Protein, Citric Acid, Lactic Acid, Ascorbic Acid, Potassium Sorbate, Argania Spinosa, Murraya Koenigii, Tocopherol, Camellia Sinensis, Coal Tar, Salicylic Acid, Vitamin & Protein Complex, Citrus Sinensis